1973 Plymouth 'Cuda
The 1973 'Cuda was actually my Dad's car but I drove it just as much and it's such a cool car not to share! It was a simple little machine as far as muscle cars go. It had a 400-425hp 340ci high revving, angry little small block and a Torqueflite-727 transmission. The colour was called "Limelight". Out of all the Mopar high impact colours, this would be my favourite. White and black will always be my favourites but this was super "radical" haha, especially with the white interior as a contrast.

I loved the hockey stripe "340" decals on the rear quarter panels, such a nice Mopar touch. Despite the 'Cuda being the same "E-Body" platform as the Challenger, the two look very similar yet no 2 body panels are the same. That's cool but shit did Mopar make it hard and expensive on themselves to manufacture two completely different panel sets! I'd definitely buy another 'Cuda but to be honest, 1 E-Body is plenty. A B-Body is one car that has always been in my radar. Either a 1969 Dodge Charger General Lee or a 1968 Dodge Charger R/T Triple Black, like "BEAST" in the 1997 Vanishing Point remake.
We didn't own this 'Cuda that long but it was a fun car when we had it. I remember driving it for the first time and I could immediately tell the 100-150lbs less weight difference up front vs. my Challenger's 440 BB. The 340 with no AC really did lively up that front end and steering. It could actually corner really well. That was one of the reason I had to have an aluminium Hemi engine. Not sure where the car is now but it was sold to a guy in Auckland who planed to "resto mod" it with all the bells and whistles of a modern day car.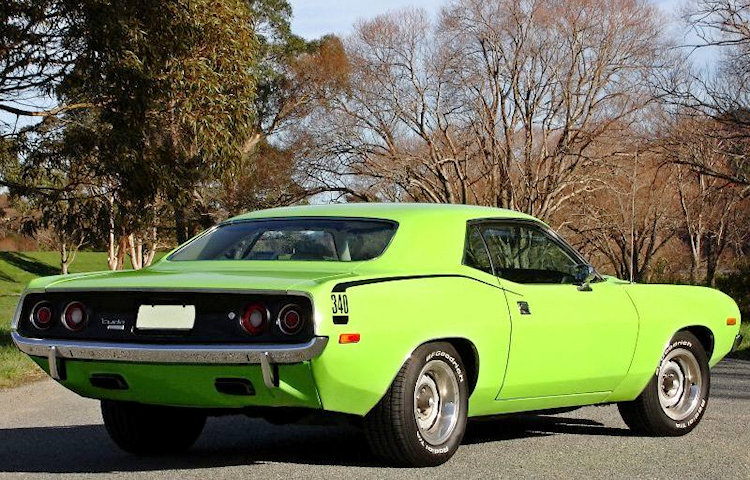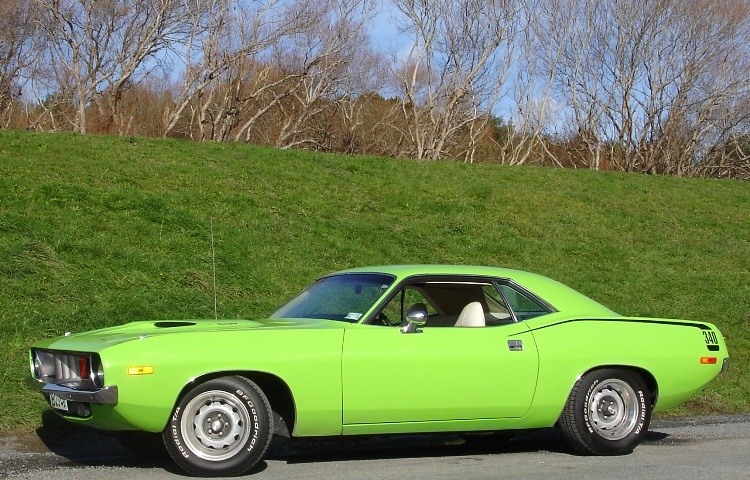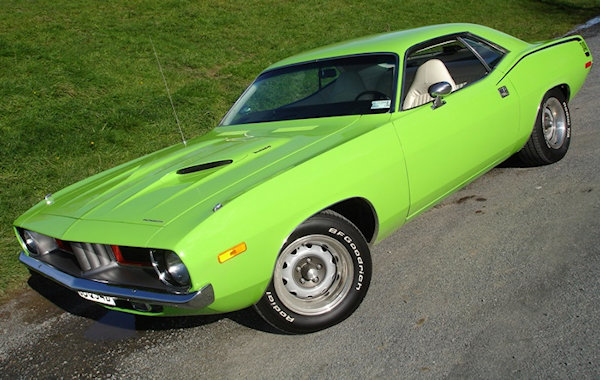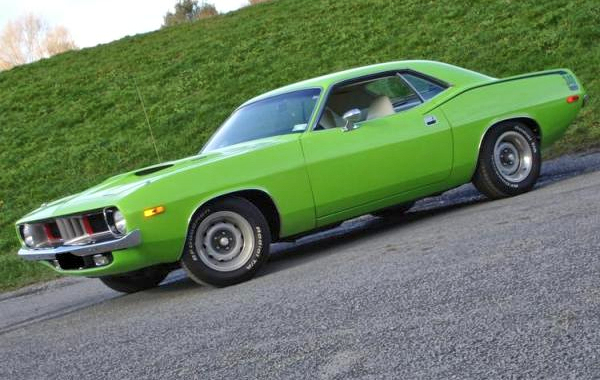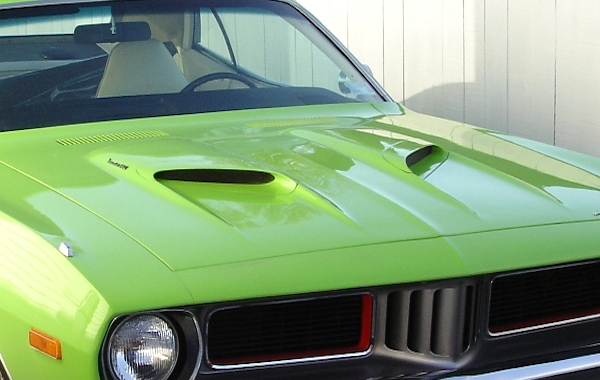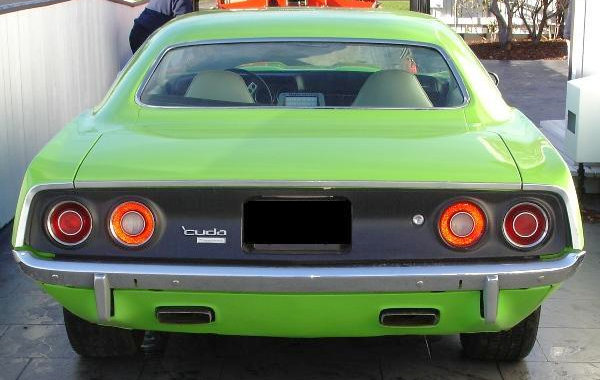 The distinctive circle tail lights.